Strange smoky figure
by Leonardo Lastra
(Tucuman, Argentina)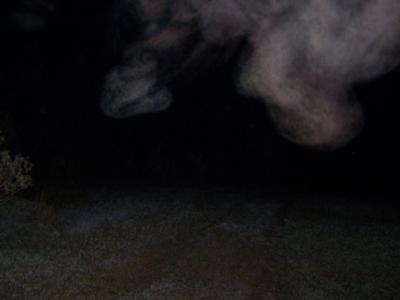 Hi, I took this image in a trip to a haunted field in San Miguel de Tucuman, in Argentina. At that moment I was with other 5 guys walking in the area at 4 am. The night was cloudy and there was no lights in miles.

You can find a huge version of this pic here.

Just click in the picture to have the original file. Theres also a version with more contrast, made with photoshop.

What do you think about the pic?