Strange Orbs
by Mike Poshard
(Central Illinois)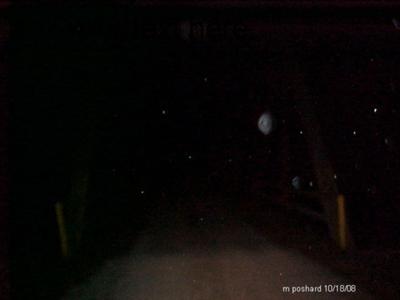 First off, you must realize, I am a skeptic to say the least.
I find it compelling to disprove haunted places.
Don't get me wrong, I have seen truly unexplained paranormal entities. But, I am a "seeing-is-believing" person.
Anyways, about the pics -
I read about an iron bridge in Central Illinois that was supposed to be haunted. The story behind the bridge was that a man hung himself from it. If you drive over the bridge at night, you can experience car problems (stalling etc...) Also, if you look in your rear view mirror, you could see him still hanging there.
I did a little research on the story, and indeed, a man had hung himself from this bridge. I traveled to the bridge in the day light, and took some pictures (the camera was a Sony MVC-FD73), including a rearview mirror pic. Nothing out of the ordinary.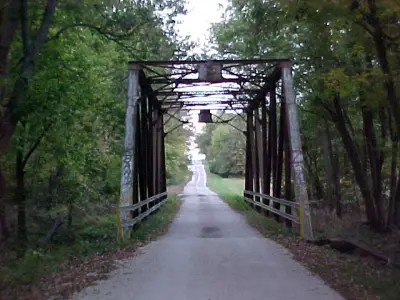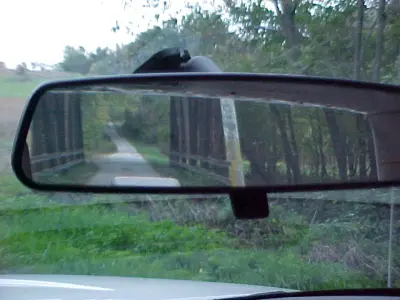 I remained in the area until late that night, at which time I took more pics. I did not experience any car trouble. But, I did capture a picture with two very unique orbs that I could not explain. I took several pics and only one had these orbs. (above)
You must realize, this was mid October,it was 42 degrees there were no bugs flying around,I was on foot, no vehicles, and there wasn't any dust being stirred up.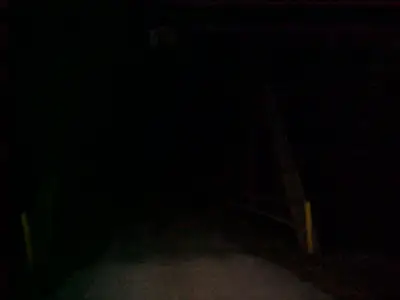 Alternate view of pic above - no orbs
I have caught plenty of orbs in pictures and most can be explained as dust or bugs, these particular orbs I could not explain away as easily...
You be the judge.
When you zoom in on the pic, the sphere to the lower right has a glow that almost looks like - the only way I can describe it is - an old railroad lantern. It is almost hexagon shaped with what appears to be a white glow inside.
The second one looks like - the only other thing I could describe it looking like is an old time divers helmet. You know the ones with the glass windows that open? It isa bluish green color that has an internal glow to it, and a defined shape. It has its own luminous glow, which to me, is what sets a true orb from a dust particle. I know that sounds like alot, but, that's why I thought it was so unique.