Older Woman in my Daughter's School Picture?
by Jennifer
(St Petersburg, Florida)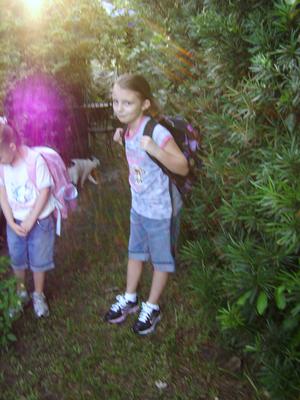 Purple Lady
We where leaving for the first day of school. I snapped a prior picture but there was no one in that picture. I took one more picture but when I looked at the picture I saw a face behind my youngest daughter. She asked if I saw a purple light I stated no. Could you please tell me what you think of this photo.

PS. The woman who lived here priorly did pass away in the home.