Little Creature in Flower Garden?
by GrayReb
(Wilmington, DE)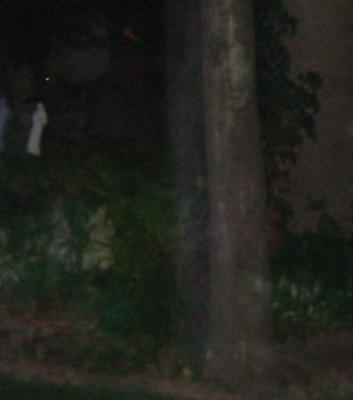 Little Creature?
I snapped this pic on June 29 after dark with a flash. I know it's grainy, but the unusual thing is, there's only one statue up front near the edge, where it's showing two. When I zoomed in, it appears to be a little "someone" facing the camera and holding up tiny hands towards its face. Does anybody see what I think I see?

Folks, I edited this photo an re-posted it below to highlight the area in question and make it more visible. - Brenda, Webmaster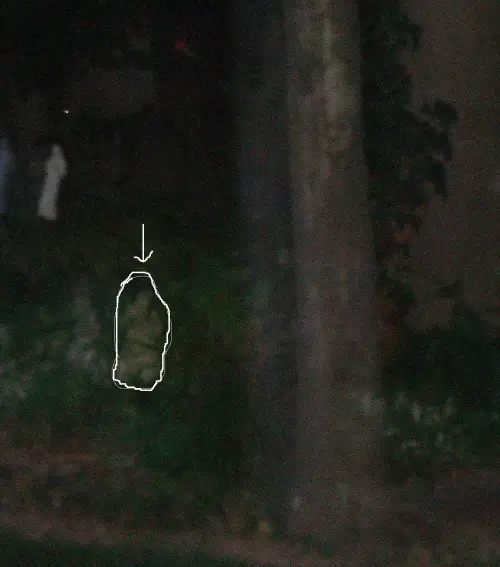 Also, another submission by GrayReb showing a wider scope of the area:
"Brenda...for comparison purposes, I'm sending another view where the "little creature" showed up, in the clump of trees. Since there's more than one tree, I'm not sure now about the double exposure issue.
Look closely behind the bird house on the extreme left, which is where the "little creature" showed up."