Ghost Pictures - Old School
by Ashley
(Coffeyville, KS, USA)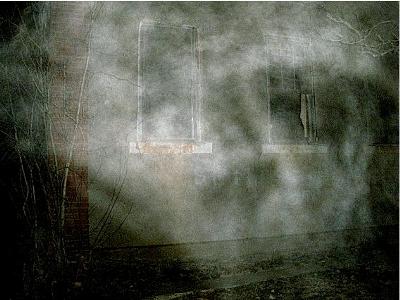 Old School
Well, I were curious about Old School because I heard stories about it being haunted.

So I went out there with my camera and I took that picture right by the side of the school. It was probably 10:00 at night. Wasn't foggy or anything..it was a clear night.

I was just taking a picture of the windows, because sometimes when you take a picture of a window at a haunted place it'll show a ghost or something.

But this is what the picture came out as...
I didn't really pay any attention to the picture that I had taken until someone told me it looked like a face.