Ghost Pictures - Lady in the Chair
by Joan S
(Hartford, Ct)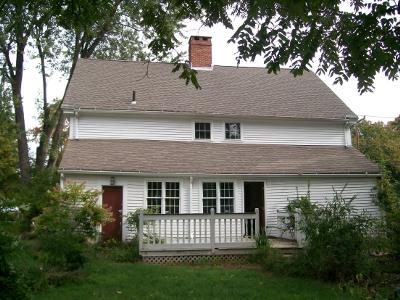 Victorian Lady in Chair
My husband and I were considering buying this 1757 Georgian home. It was a foreclosure so we were cautious. On a sunny day in August, around 10 am in the morning, we began snapping digital photos of the back of the house. We stood directly in the middle of the backyard lawn.

We downloaded the photos and looked through them all, at first not noticing the apparition in the window.

My husband noticed it some weeks later when reviewing the photos and called me to look.
No matter how we try to dismiss it, there is no reason for it. Both windows are side by side. But one has an eerie reflection and the other does not.

My husband says it looks like a Victorian woman in a Queen Ann chair cradling a baby in her arms.

We bought the house. Pennies are everywhere!! I only found out the significance of them today.

Look at the photo and you decide.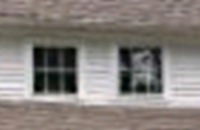 You asked me for a clearer picture and I believe the one I am attaching is a bit more detailed.

And the pennies …well, the house had them all over the floors throughout the entire house which included the attic and basement. We were amazed that the former owners would scatter pennies all over until my husband's sister did a little research on the web and discovered that ghosts leave them about as a way of saying "we are here" but another site says that they derive energy from the copper. We gathered them all up, but wouldn't you know it, they still occasionally appear, and quite suddenly at that! Who knows, right?? It's all so interesting.

Thanks and best regards.

Joan