Ghost Following My Brother?
by Tony G.
(Pecos, TX, USA)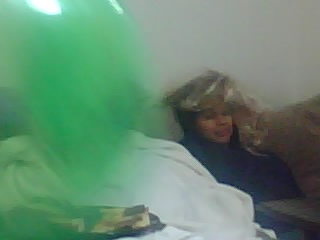 Did a Ghost Attached Itself to My Brother?
Could this be a ghost following my brother?
There were two pictures taken of my brother at my house by cameraphone. The first picture is the normal one with the wig on his head. About 15 seconds later the other one was taken and a green whatever appears on his face. There were no lights around and the view was not obstructed. We believe there is something that attached itself to him, but my brother does not. In fact, my brother was told days before that he was some kind of messenger carrier. If you have any info please let me know.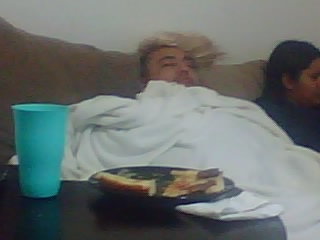 The above was sent in one day later. - Brenda, Webmaster